CAPITAL CONSTRUCTION AND OIL FIELD PROJECTS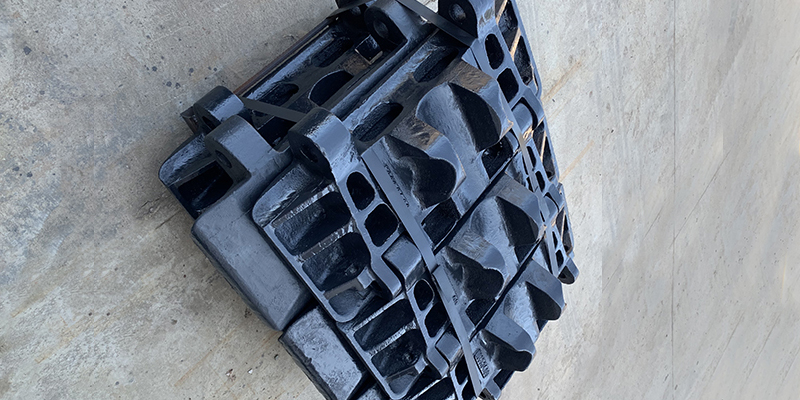 The Polyak coal mine in Turkey is an under-construction mine with a designed capacity of 5 million tons per year and a 40-year operating life. On July 27, the XMC group formally signed a cooperation agreement with Polyak in Istanbul, which means XMC has officially become the contractor for the Polyak coal mine project.
As the top construction machinery parts supplier in China, it is a great honor for us to be able to participate in and supply the dedicated crawler crane track shoes used in the construction project.
It's not just the material or just the product creation that defines who we are as a crawler crane parts supplier. In fact, it has very strict requirements on the mechanical properties and wear resistance of all the accessories and components. This is where the Value Crane won.
Mechanical Property of Materials
From solo entrepreneurs to massive Fortune 10 Chinese heavy industries companies, it seems that anyone had an opportunity to be selected as an excellent construction parts supplier for this project. But it wasn't actually. While you could technically promote the unbreakable product ideas you have created, it doesn't make sense to buy your heavy equipment parts in bulk before the customer has verified them seriously.
It's where the Value Crane happens.
As you can imagine, the customer from XMC was very cautious in purchasing our crawler crane track shoe for the first time. With the time available, they even purchased several products for trial. Six months later, when we received the customer's bulk orders, we realized they had passed the customer's ultimate audits well.
Also, you may have guessed, the customer sent us the technical drawings for the track shoes subsequently which needs to be taken to get started on both sides of development and design by us.
Dear friend, you can submit your pressing need online, our staff will promptly get in touch with you. If you have any questions, consult our customer service through online chat or telephone in a timely fashion. Thank you for your request online.