Exporting Country: China
Order Products: SUMITOMO LS368 CRAWLER CRANE TRACK ROLLERS / BOTTOM ROLLERS
Material: 28CRMNMO
Contract Date: 6th, May. 2023
Quantity: 8 pcs
Weight: 1344KG
About Sumitomo LS368 track Rollers Order details
1. Chemical composition analysis:
C: 0.24-0.32
Si: 0.25-0.55
Mn: 0.80-1.10
Cr: 0.70-0.90
Mo: 0.25-0.40

2. Main function: transfer the weight of the machine to the crawler crane. In the process of machine form, it not only rolls along the track surface of the track but also holds the track to prevent it from sliding out laterally; As the machine turns, it makes the tracks slip sideways on the ground.
3. Composition (Track roller assy): roller body, support roller shaft, shaft sleeve, sealing ring, end cover, and other related parts.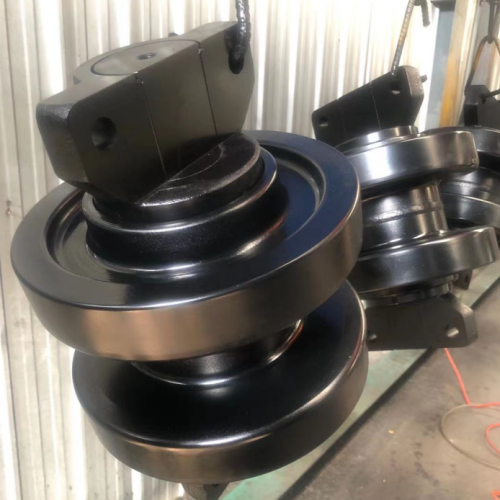 Dalian Zhaohua Company, a professional factory for undercarriage parts of crawler cranes, for more than 20 years. We mainly supply high-quality track shoes, bottom rollers, carrier rollers, sprockets, shafts, idlers, slewing bearings, and so on.
Inspection: Hardness heat treatment (quenching, tempering) mechanical components
Large-ton crawler crane brands and models: (Chinese brands and Japanese brands)
Hitachi sumitomo SCX1500 SCX2500 SCX2800
Hitachi CX1800 CX2000
Kobelco CKE1800 CKE2500 7150 7250
Sumitomo SC1500 LS248RH5
IHI CCH2500 CCH2800
SANY SCC1500 SCC2500
Fuwa QUY250 QUY500 QUY750