Liebherr Crawler Crane Undercarriage Parts
A crawler crane is only as good as its undercarriage. For Liebherr Crawler Crane Undercarriage Parts, using factory-approved undercarriage parts ensures optimal stability, durability and performance. In this article, we'll look at key Liebherr undercarriage components and the benefits of using genuine parts.
When it comes to crawler cranes, Liebherr is a premier brand known for advanced engineering and robust construction. Liebherr offers a wide range of crawler crane models to meet different capacity and application needs. Some of the most popular Liebherr crawler crane models include:
LIEBHERR crawler crane models
| | | |
| --- | --- | --- |
| LR1650 | HS872 | HS885HD |
| HS852HD | HS873HD | LR1600 |
| HS853HD | HS875HD | LR1400 |
| HS855HD | HS882HD | LR1280 |
| HS871HD | HS883HD | LR1750 |
From compact models like the LR1280 and LR1400 to large cranes like the LR1600, LR1650 and LR1750, Liebherr builds crawler cranes optimized for stability, lift performance and reliability even in demanding conditions. Models like the HS871HD, HS875HD and HS883HD offer lifting capacities over 800 tonnes for the most heavy duty applications. No matter what model Liebherr crawler crane you rely on, using genuine OEM parts preserves optimal performance and longevity. At Value Crane, we supply genuine Liebherr undercarriage parts for both new and legacy Liebherr crawler crane models. Contact us today to keep your Liebherr crane lifting like new.
The Liebherr Crawler Crane Undercarriage Parts
Liebherr crawler cranes utilize robust undercarriage designs engineered for strength, long wear life and all-terrain mobility. Key components include:
Track shoes – The high-strength steel shoes provide traction and absorb ground impact forces.
Track rollers – Flanged rollers guide the moving track chains and support the shoes.
Sprockets – hard surfaced sprockets efficiently transfer engine torque to propel the crane.
Idlers – Stationary idlers properly align the track assemblies.
Final drives – These drives transfer power to the drive sprockets through gearing.
Using genuine Liebherr OEM parts for these components ensures optimal fit, function and safety.
Why Genuine Liebherr Parts Are Worth It
Here's why sticking with factory parts pays off:
Optimized design – Parts engineered specifically for Liebherr undercarriages.
Robust materials – Liebherr uses high-strength, wear-resistant steel.
Precision manufacturing – Components machined to tight tolerances.
Guaranteed fit – Parts like shoes and rollers fit perfectly for smooth operation.
Enhanced safety – Parts designed to Liebherr's stringent engineering standards.
Maximum durability – OEM parts offer longer service life than aftermarket parts.
Factory backing – Parts come with Liebherr's warranty and engineering support.
The upfront cost of genuine Liebherr parts is recouped through better performance, reduced maintenance and increased undercarriage life.
Liebherr Track Shoes – Engineered for Stability
The thick Liebherr track shoes excel at distributing the heavy crane loads across soft, uneven terrain. Deep heat-treated treads enhance multidirectional traction. The track shoe bolts feature antifriction coatings for smoother track joint movement. Liebherr shoes also absorb vibration to reduce wear on rollers and sprockets. For a solid foundation, always choose genuine Liebherr shoes.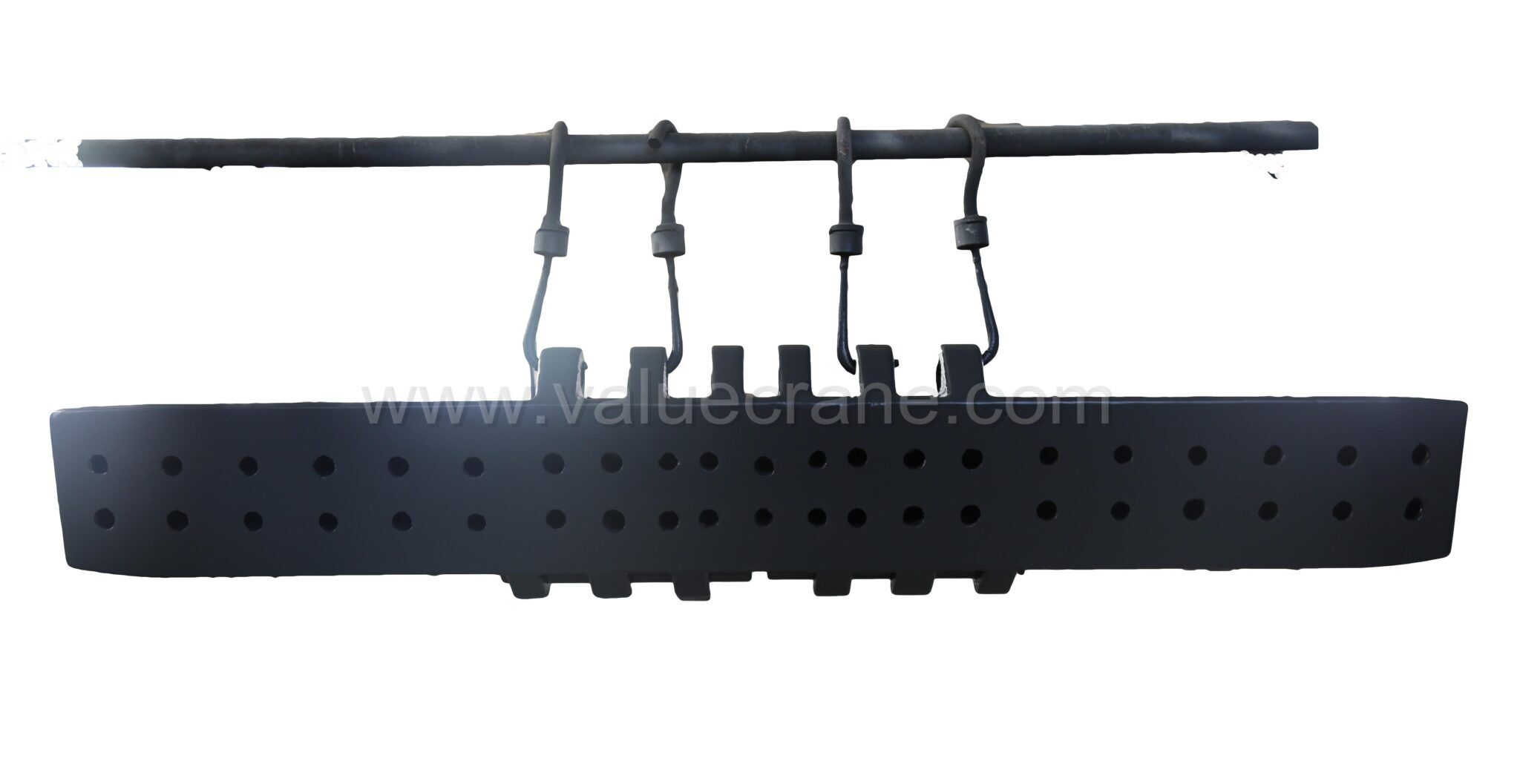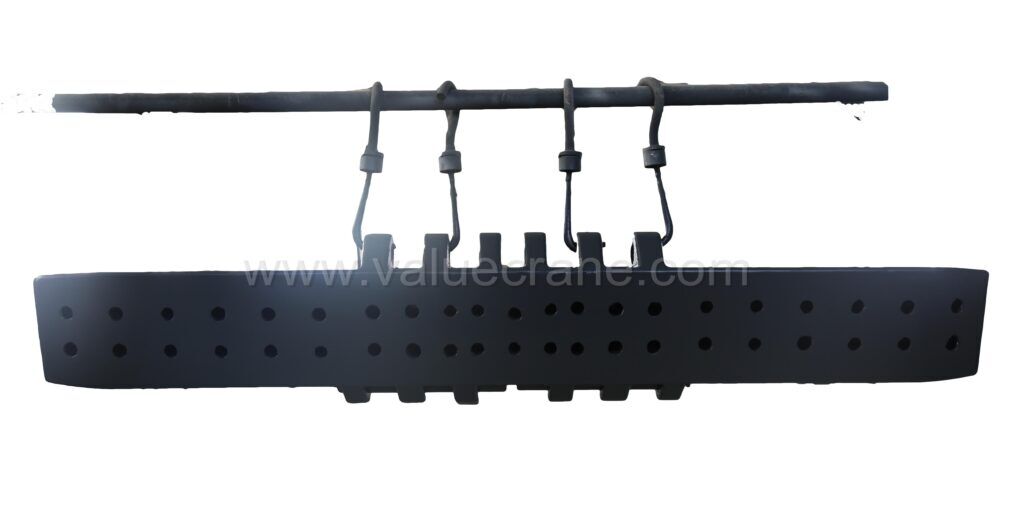 Keep Things Moving with Liebherr Track Rollers
Liebherr's track rollers are precisely engineered to maintain proper track alignment and extend shoe life. The thick roller shells prevent deforming under load. Deep-case hardened treads reduce friction and provide long service life. Robust bearing assemblies ensure smooth rotation even in harsh conditions. For reliable track roller performance, opt for genuine Liebherr OEM parts.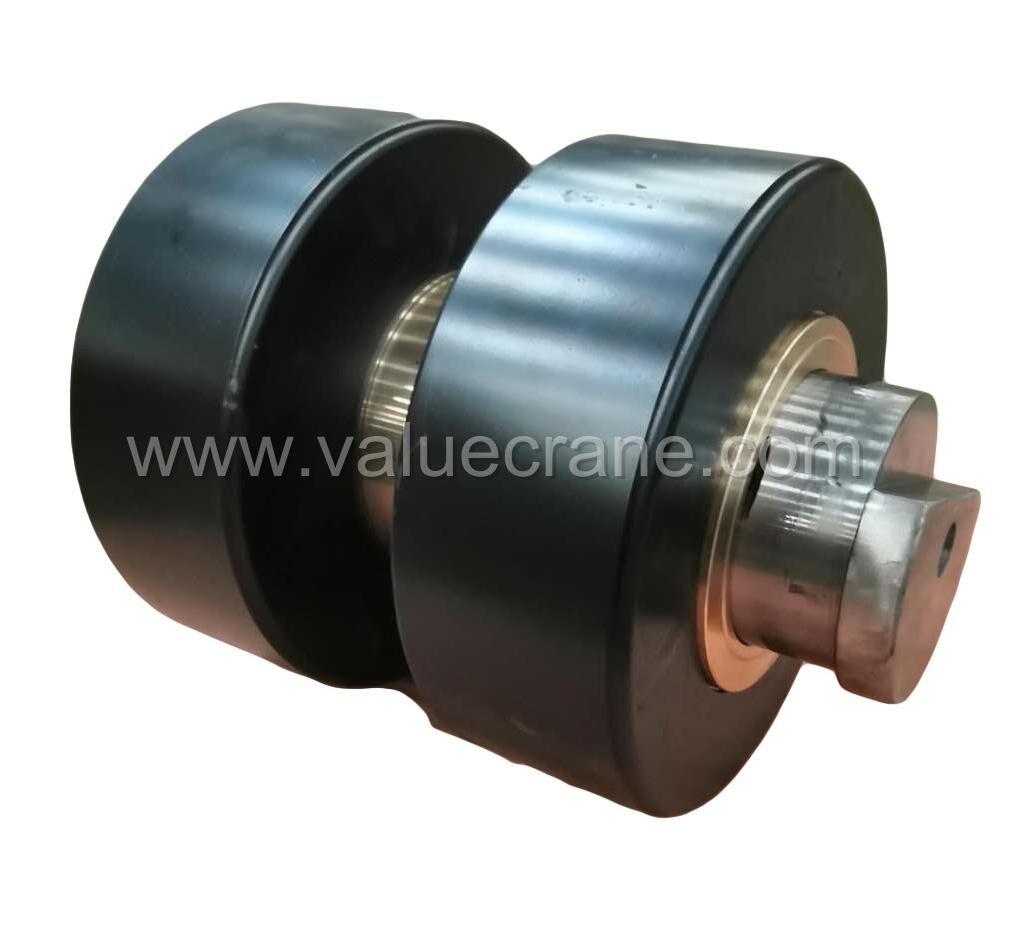 Rugged Liebherr Idlers for Support
Stationary idlers play a crucial role in aligning the moving track frames. Liebherr idlers feature reinforced housings, high-capacity bearings and mountings designed for each crane model. The idlers undergo rigorous testing to validate their durability. With genuine Liebherr idler parts, you get heavy-duty support you can count on.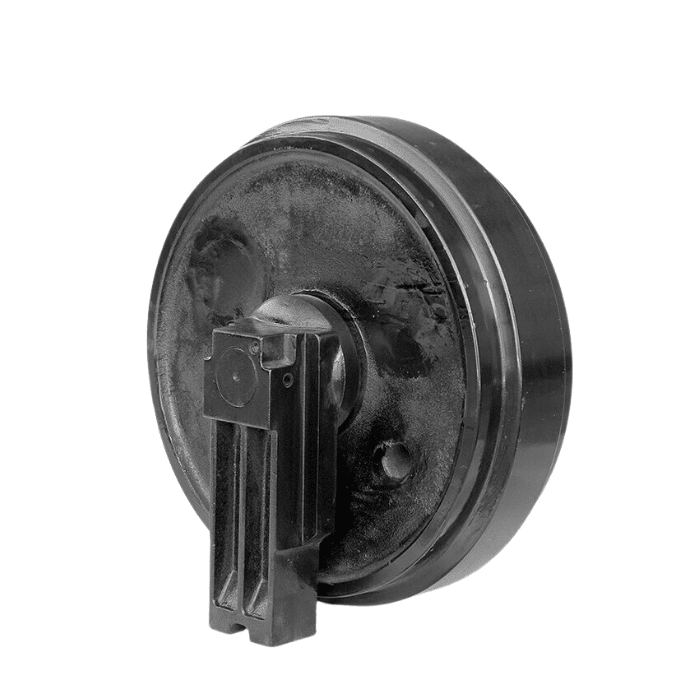 Keep Your Crane Moving with Liebherr Sprockets
Liebherr sprockets utilize high-strength, low-alloy steel for maximum toughness and resistance to cracking. Precision machining and hardening provide precise tooth form and long wear life. The multi-bolt hub design securely mounts the sprocket to the final drive. For efficient torque transfer, always choose factory-approved Liebherr sprockets.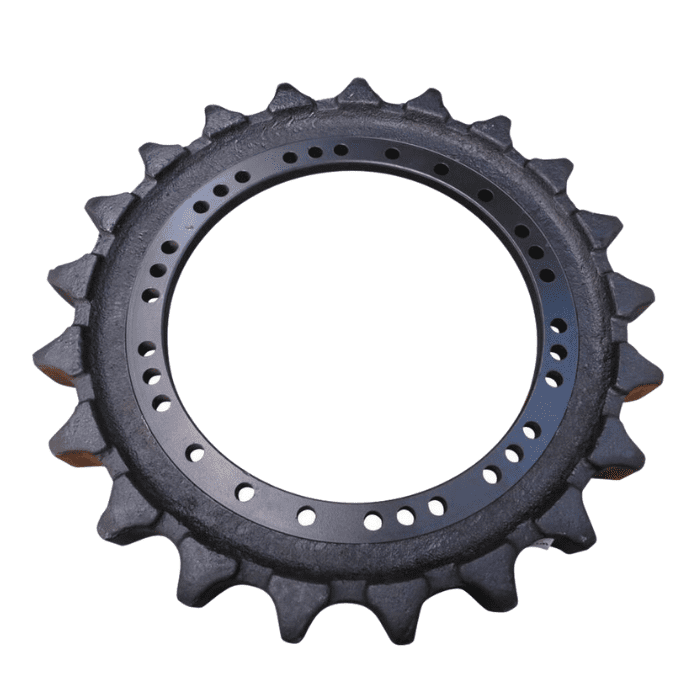 Genuine Drive System Parts Prevent Costly Breakdowns
The undercarriage drive components, like final drives and travel motors, are optimized by Liebherr engineers for each model. The final drives utilize robust planetary gearing to transfer engine power to the tracks. The motors feature hardened steel components and specialized seals. Using off-brand parts risks unsafe failures and downtime. Insist on genuine Liebherr drive components.
Trust Value Crane for Genuine Liebherr Parts
To maximize the productivity and service life of your Liebherr crawler crane, turn to Value Crane for genuine OEM parts. As an authorized Liebherr parts supplier, we stock components like shoes, rollers, idlers, sprockets and more. Our experts can identify parts for older legacy cranes, too. Rely on Value Crane for the factory-approved Liebherr parts to keep your crane lifting like new. Follow us on Facebook Page for latest updates & contact us today!